In here I give everyone who is interested in my music an overview about what I have done in the last years. Not all my productions will be uploaded because some of those were never finished or meant for release. As I started my hobby in 2002 I met someone who shared my love for music. Her name was Y.E. and she did the singing parts on Ur records. We decided to record some style of hip-hop tracks. Of course we had no money for professional studio productions but a friend of us had some recording equipment. So that's what we did back then, fooling around and recording music.
Download some Rone Y.E. Songs:
The first recorded Song with Rone Y.E. – Rone 1
Download some more Rone: aint gone, hope you like that…
My first live performance was in front of a graduating class playing two cover songs. After some time jamming around I recorded "Seven Days" with Y.E.. The EP was called "Seven Days" because we did all the recording in one week. We recorded the music with a cheap microphone and a Windows 98 PC in a bathroom covered in cloths to reduce the feedback of the room.
Playlist "7 Days"
1. I tell / 2. Smoking / 3. Bower / 4. Shut my … / 5. D. story / 6. Rone 2 (download) / 7. outro

2003 we just enjoyed Ur time playing music, and got 2-3 appearances. Here you can see one of Ur's self-made flyers.

In 2004 Y.E. and I stopped playing music together because we moved to different places. Many Thanks to Y.E. for such a wonderful time making music together.
In 2005 it was just me on my own making music, not really much but still I recorded some songs. Here you can download some of Rone`s – Rap Attack EP songs:



Track list:  1. Intro / 2. Bounce ´/ 3. Get that one / 4. Flow / 5. Stay the way / 6. music love / 7. open up / 8. smoking break / 9. D. / 10. Live is like candy (download) / 11. Rock on / 12. Triped in / 13. Shut my friend 14. Baby (download) / 15. Bonus 1 / 16. Bonus 2 17. Outro (download)
Rone`s Music Studio 2004 – 2006

In 2007 I performed in a Band as Mc (Bandmebmers: Drums, Guitar, Bass and Piano). We also had a wonderful time and about once a week we met in a church to practice. It was a good place to play live music because of this unique sound in this location. We were playing music like jazz, ska, rock and did 2-3 live shows. For that time there are sadly no proper recordings, so this will stay only in Ur memories. About 2006 we stopped making music together.
Here are some more of my recorded songs after the time in the band: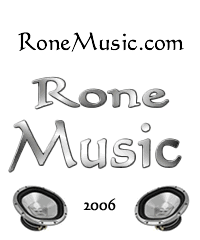 In 2009 I recorded another EP called "Rone is doing Music".
This time I recorded the music in my bedroom.

Track list:  1. Back (download) 2. Fly (download) 3. Special mind 4. Get up (download) 5. Think about 6. Hand up 7. Freestyle for you 8. Mixed (download)
In 2010 I switched genres to electronic music. I started to play music with Dj Simmi, a member of Supaderb. The first thing we did was jamming around and then started to produce some live sets.
Cover – "Digital Live Session"  playtime 2.11 h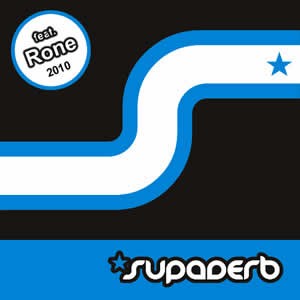 follow
Supaderb feat. Rone
on Facebook
About 7 month later we recorded "Deep End of Summer Mix 2010"
playtime 2.27 h (download 202Mb)


Here is Ur first flyer
to get on stage with
"Supaderb" in
Frankfurt am Main
Germany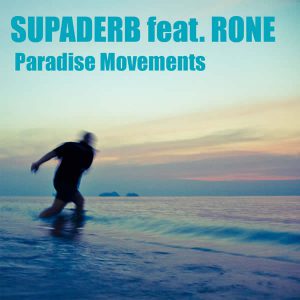 –
2011 Supaderb and Rone were jamming around with Electronic Music and drifted in to Drum and Bass Music. At the end of the year we recorded the 1 hour and 55 minutes Mix called "Paradise Movements"
2012 we were still doing DuB Music and recorded Songs like "Roll or Right" and "Cool Mama", two songs you can listen to on YouTube, here is the link https://www.youtube.com/channel/UCAsTdv3uy_i3QLRS03MxTiA Or listen to "Hot Right Now" on soundcloud https://soundcloud.com/supaderb/supaderb-feat-rone-hot-right
2013 we still recorded DuB Music and uploaded the 2 hour and 5 min Mix "WALK THE LINE". Download the latest Drum and Bass Mix from Supaderb feat Rone. Download 312Mb


2014 I started my own business PLANTYME.com so there wasn't much time for music till now. Now is end of 2016 and I am slowly warming up.
Its good again (Beta) – (download)
2017 Here we go "right on" D&B music download 5,41 MB mp3